STAVE GUIDE BEARINGS

ROMOR®I
All-polymer proprietary nitrile rubber
Specially formulated glass-smooth surface
Ultra-high molecular wt. polyethylene backing
Face and backing integrally bonded
Dovetail Stave Radius Back Stave

Duramax® DMX
Low-friction, high-strength polymer alloy
Not susceptible to hydrolysis or hysteresis
Unique rubber stave locking system

Duramax® Demountable Stave
Tough, molded nitrile rubber
Allows change out without shaft removal
Cutless® is a registered trademark of
Duramax® Industrial and Duramax Marine® LLC,
Hiram Ohio USA.
See How ROMOR®I
Water-Lubricated Bearings
Deliver 20 Year Performance
And 40 Year Liner Life.
MOLDED GUIDE BEARINGS

Duramax® Cutless® Industrial
Specially formulated rubber-lined bearings
Custom-engineered. Meets exact applications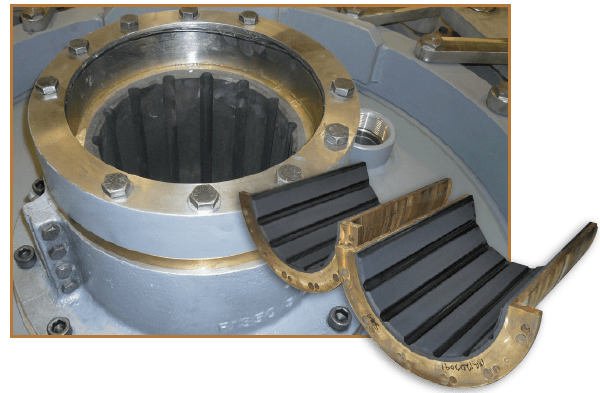 Reline Any Bearing And Cut Cost. Without Cutting Performance.
Worn Cutless® bearing after 16 years use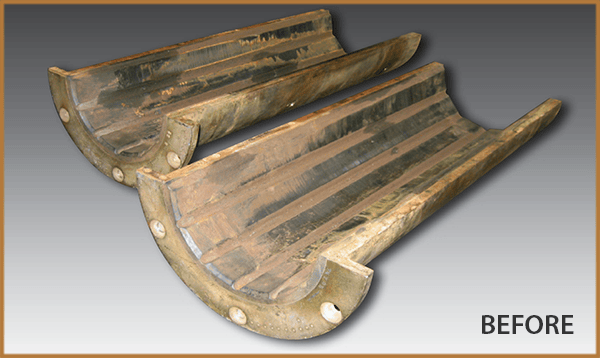 Relined with engineered polymer compound